#LinkingIsNotACrime – Free Barrett Brown

#LinkingIsNotACrime – Free Barrett Brown

Posted 3 months ago

#LinkingIsNotACrime
#FreeBarrettBrown
#FreeLinkersRFreeThinkers
#FreeBB

www.FreeBarrettBrown.org
 

TelePresence Doorways

TelePresence Doorways

Posted 5 months ago

TelePresence Doorways
Interactive Telepresence Advertising...

I'm not actually 100% sure of the "telepresence" factor but some of these are definitely interactive and "live."

In Paris have doors to other European cities

https://www.youtube.com/watch?v=Nz8L4MJMXgQ

Which reminds me…

You shall know us by the weird trail of our past publications…

You shall know us by the weird trail of our p…

Posted 9 months ago

Congrats to Russell Dowden on a year of publishing Rockstar Magazine!

Check out the 2-page spread on page 25. It's a flashback retrospective on the long-strange trip from producing the conference…

Art Blondin of Artz Rib House fame has passed away

Art Blondin of Artz Rib House fame has passed…

Posted 9 months ago

I just learned of Art Blondin's death. I probably first met him back in 1990 when I was working downtown at the main branch of the Austin Public Library. One…

▶ Mike & The Mechanics – Silent running – YouTube

Morning Muses, Sunday 7/27/14

Posted 10 months ago

Mystery Morning Muse: Sunday 7/27/14

This song inexplicably entered my head this morning..

"Can you hear me? Can you hear me running? Can you hear me calling you?"

Mike & The Mechanics -…

Support my friend's Recovery Fund: Author Stephen Romano Needs Our Help

Support my friend's Recovery Fund: Author Ste…

Posted 1 year ago

The Stephen Romano Recovery Fund

One of my best friends was recently struck by a Ford F150 truck that jumped the curb, hitting him hard, sending him up and over the…

Zombiethon 2014

Zombiethon 2014

Posted 1 year ago

Zombiethon 2014

Watched before our arrival:

Space Dandy (Anime series - Zombie episode)
Army of Darkness

Friday Night:

King of the Zombies
Space Dandy (Anime series - Zombie episode)
Night of the Living ... RiffTrax

Saturday:

Swamp of the Ravens…

SMiles Lewis on Dr. Greg Little's UFO Ideas

SMiles Lewis to interview Dr. Greg Little on …

Posted 1 year ago

Dr. Greg Little is our Guest on Anomaly Radio LIVE 2/12/14 at 7pm
Psychologist, Paranormal Investigator, Ancient Mystery Explorer, Documentary Filmmaker, UFO Theorist, Author and More … Dr. Greg Little will…

Scary Western Woman

Scary Western Woman

Posted 1 year ago

This image was one of many in the weird Wild West themed living room Casa Rio de Colores where friends recently held two beautiful marriage ceremonies. Practically every inch of…

Flying L Ranch in Bandera
Previous
Next
#LinkingIsNotACrime
#FreeBarrettBrown
#FreeLinkersRFreeThinkers
#FreeBB
TelePresence Doorways
Interactive Telepresence Advertising…
I'm not actually 100% sure of the "telepresence" factor but some of these are definitely interactive and "live."
Congrats to Russell Dowden on a year of publishing Rockstar Magazine!
Check out the 2-page spread on page 25. It's a flashback retrospective on the long-strange trip from producing the conference program for the ill-fated 38th annual National UFO Conference slated for September 14-16th, 2001 and the launch of Austin Para Times, which became Weird Magazine, which got bought by Alex Jones, and morphed into InfoWars Magazine, and ultimately led Russell to briefly publish Paranoid Magazine and now for a year, Rockstar Magazine.
http://issuu.com/rockstarmagazine/docs/rockstar_sept_05b3706603846d/25?e=9192827/9210105
I just learned of Art Blondin's death. I probably first met him back in 1990 when I was working downtown at the main branch of the Austin Public Library. One of my friends and coworkers had a roommate working for Art when he was based out of the BBQ Caboose on West 5th Street. The coworker and I would go there for our lunch break and climb up into the cupola to eat our food. Art and his wife "Z" were always so friendly to me and my young freak friends.
The good food and good memories continued on to the South Lamar ArtZ Rib House and Live Music venue.
It wasn't until running into Art & Z at Gino's one night that I became aware of Art's musical side; seeing him get up on stage and play bass guitar with the rotating musical guests.
I guess the last time I saw him I was having dinner at El Mercado on South Lamar, probably a Monday night musical shindig.
Farewell Art.
Very sad news to pass on. Art Blondin of Artz Rib House fame has passed away. He was found at 10 a.m. this morning at his new barbecue joint in Florence by an employee coming to work. Florence police chief Adam Marsh said the cause of death is under investigation. I met Art as a bass player for Jon Emery. His Rib House on S. Lamar Blvd. was always a music-friendly venue until it closed a couple years ago. Just stunned by this news.
Mystery Morning Muse: Sunday 7/27/14
This song inexplicably entered my head this morning..
"Can you hear me? Can you hear me running? Can you hear me calling you?"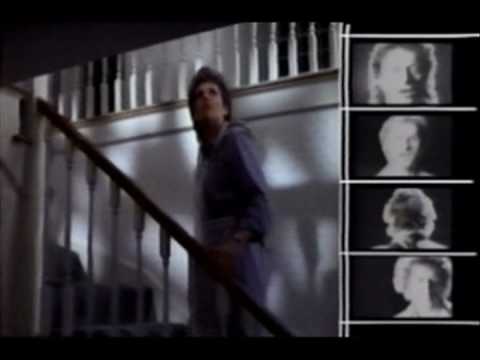 One of my best friends was recently struck by a Ford F150 truck that jumped the curb, hitting him hard, sending him up and over the vehicle. Every bone but one was broken in his right leg and he is covered with bruises, abrasions, cuts, and road-rash. He's lucky to be alive. My friend is Stephen P. Romano, a noted science-fiction / horror author who is one of the most creative people I know and one of the biggest inspirations in my life. And now I have even more to be inspired by in his amazing strength moving forward with his recovery from this terrible incident.
But he needs our help and so I hope you will consider donating to his Recovery Fund at
Some of my past acknowledgements of Steve's efforts:
Local Heroes
One of my very best friends in the world has a brand new book out called Black Light.
I first met "Romano" while in my senior year attending Stephen F. Austin high-school. We were both dishwasher / prep-cooks at Magnolia Cafe on South Lamar. I quickly discovered he is one of the most driven writers I've ever met. I've watched him spend hour upon hour, day upon day, for months and years, writing by hand and typing into computers the myriad fantastic adventures filling his imaginative mind.
Our friendship lead us to work together on a variety of audio, video and print projects, as well as the odd event now and then. Steve has come a long way since my first meeting with that already accomplished writer, director and storyboard artist. He's befriended and worked with
Stephen has a vast and rapidly growing body of work ranging from "Comic Book Soundtracks" to published (and unpublished) books, comics, teleplays, graphic novels, soundtracks, faux vintage retro movie poster art, and even package designs for movie related memorabilia. He has also created and hosted some of the most fun and exciting events I've ever attended. Check out the growing list (at the bottom of this post) of amazing projects and events that Stephen Romano has produced over the years.
…
Steve is the creator of several amazing works ranging from novels (The Riot Act, Black Light, and others), to TV & Movie Adaptations (Masters of Horror: Incident On And Off A Mountain Road and others), to comic books and digital art (Zombie, Shock Festival, Halloween Returns to Haddonfield, Masters of Horror: Incident On And Off A Mountain Road, and others) , to DVDs (StarCrash Special Edition and Shock Festival), as well as other artistic creations.
An Incomplete List of the Works of Stephen Romano:
MAXXIUM SOUND (Audio book/Comicbook Soundtrack),
SHADOWHAWK: THE SECRET REVEALED (Audio Book/Comicbook Soundtrack),
INVASION OF THE MUTANOIDS (Novel),
BATTLEJACK AND LAZERPUNK (Graphic novel. Unpublished.),
TO LUCIO FULCI: A SYMPHONY OF FEAR (Tribute album),
CANNIBAL FEROX/ZOMBIE (Soundtrack/tribute album),
THE BEYOND (Graphic novel/soundtrack),
LUCIO FULCI MEMORIAL FILM FESTIVAL (1999-2001),
PHANTASM-ANIA (Film festival),
PHANTASM: OVERMINDS (Comic series),
PHANTASM (Novelization, editor),
HALLOWEEN RETURNS TO HADDONFIELD (Comic/magazine/tribute album),
PHANTASM (Remake, screenplay, un-produced),
PHANTASM FOREVER (Screenplay, un-produced),
ESCAPE FROM FREAK MANSION (Screenplay, unproduced),
MASTERS OF HORROR: INCIDENT ON AND OFF A MOUNTAIN ROAD (Teleplay),
THE RIOT ACT (Short story collection),
BUBBA NOSFERATAU: CURSE OF THE SHE-VAMPIRES (Screenplay),
SHOCK FESTIVAL (Illustrated novel),
REMEMBER THE ALAMO (Documentary, producer/director),
BLACK DEVIL DOLL (Novelization),
SHOCK FESTIVAL: THE DVD (Companion 3-disc set),
STARCRASH (DVD release, co-producer, commentator) … and much more to come,
BLACK LIGHT (Paranormal Sci-Fi Thriller),
RESURRECTION EXPRESS (High-Tech Gumshoe Action Thriller),
ELEMENTARY (New Novel Coming Soon)
www.StephenRomanoShockFestival.com
More links: